Domestic Violence Defense Attorneys in Omaha
Protecting Your Rights in Accusations of Domestic Violence - Call
(402) 614-8655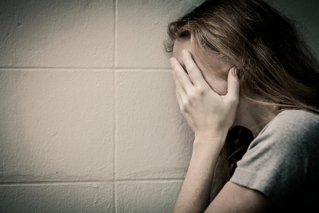 In Nebraska, a domestic violence call requires an arrest. Frequently, a call comes in from a neighbor, concerned about an argument next door. The police arrive on the scene to find that the argument is over. The couple involved in the argument each tell a different story, but the police are required to arrest someone. If you are the person arrested, you need the help of an Omaha domestic violence defense lawyer.
At McGoughLaw P.C. L.L.O., a majority of our clients have been falsely accused. We start preparing your case to go to trial immediately. We understand the consequences of a domestic violence charge and the restraining order that commonly comes with it. Our Omaha domestic violence attorneys know how easily emotions can get out of hand, especially if alcohol or drugs are involved.
Why Choose Us?
We are experienced trial lawyers who are not afraid to take your case to court.
We use a team approach to get a full view of your situation and to make sure that when you call with a question or concern, you get an answer quickly instead of having to wait for a single attorney to return your call.
Facing charges for domestic violence in Nebraska? For a consultation with our team, please call us at (402) 614-8655.
What is 3rd Degree Domestic Assault in Nebraska?
3rd degree domestic assault in Nebraska consists of the following:
intentionally or knowingly causing physical injury to an intimate partner
threatening an intimate partner in a menacing manner.
Assault in this degree is a Class 1 misdemeanor if it was your first offense.
Is Domestic Violence a Felony in Nebraska?
Domestic Violence can be a felony if you were convicted of first-degree domestic violence any subsequent convictions are class 2 felonies. 2nd and 3rd degree domestic violence can be charged as felonies.
What Are The Main Reasons That Domestic Violence Cases Get Dismissed?
The main reasons that domestic violence cases get dismissed are:
The Accuser is Uncooperative with Prosecution. domestic violence cases are dismissed is that the alleged victim stops cooperating with the prosecution of the case. Sometimes this means that the prosecutor cannot prove the case without their help.
Nothing to Corroborate the Accuser's Account. If there was no form of struggle such as a 911 call at the time of the assault, pictures, video evidence, the case could be dismissed.
The Accuser Has Their Own Attorney and/or a 5th Amendment Privilege. The alleged victim may become unavailable to the prosecution as a witness because he or she has a right not to say anything that would establish their (the alleged victim's) criminal conduct.
The Accuser Has Made Prior False Accusations. Sometimes the alleged victim has a history of making accusations that are not supported by evidence or that they later disavow.
What Should You Do If Accused of Domestic Violence?
Nebraskan law takes crimes of domestic violence very seriously. If you are facing allegations of domestic violence, then you could also be facing a plethora of detrimental effects on your life. This potentially includes jail time, fees, damage to your reputation, and even revocation of child custody or visitation rights depending on your situation.
When dealing with the aftermath of an accusation of domestic violence, FindLaw gives pointers on what you might want to consider doing. One big piece of advice is to keep the situation from escalating. This means don't engage in arguments, don't say anything that can be used against you in court, and don't give the person accusing you any potential ammunition.
In certain cases, accusers have also been known to substantiate false evidence. To help keep this from happening, change your passwords and hide your electronics. Make sure the accuser never has the chance to send texts or emails from your accounts to use against you.
Make sure you alert your family and loved ones to your current situation as well. In many cases of false or exaggerated domestic violence accusations, the accuser may try to get more people on their side by turning family members or friends against you. By alerting everyone to what is happening, you prevent them from getting tied up in a false narrative.
If you have been accused of domestic violence, you may also want to contact an experienced Omaha domestic violence attorney. They know better than anyone how to handle these cases and can guide you through the most difficult parts as you strive to protect yourself.
Nebraska Lawyers with over 22 years of Experience
Under Nebraska domestic violence laws, domestic violence is not just physical; it can also be sexual and psychological in nature. Legally, all that has to occur is for one person living in a household to feel threatened by another member of the household, whether or not the alleged threat has been carried out.
Members of your household include:
Spouses
Partners
Boyfriends or girlfriends
Children
Other people related by blood or by marriage
Domestic violence accusations can be made in the heat of anger or out of spite. If your domestic violence arrest occurs during a divorce, it is not uncommon for abuse allegations to come up as well to gain an upper hand in the divorce proceedings. We are aggressive in our investigation of your case. We uncover the facts and determine how to use them to get a favorable result.
Contact the Omaha domestic violence attorneys at McGoughLaw P.C. L.L.O., to learn about your rights under Nebraska domestic violence laws. Call (402) 614-8655 today.