Omaha Drug Crime Attorneys
Aggressive Defense for Nebraska State & Federal Drug Charges:
(402) 614-8655
If you have been charged with a drug offense, the consequences are potentially very severe. Depending on the facts of your case, a conviction could send you to jail or prison and will leave you with a record that could make it very difficult for you to get a job or find decent housing.
To preserve your freedom and your future, you need a skilled lawyer who is willing to fight for you.
Why Choose Us?
The drug charge attorneys of McGoughLaw P.C. L.L.O. have more than 22 years of experience and success defending individuals against state and federal drug charges ranging from possession to manufacturing.
We are seasoned trial lawyers who have obtained dismissals and not guilty verdicts in a wide variety of drug cases.
A majority of our clients have been falsely accused. Do not be pressured into pleading guilty to a drug offense. Our Omaha drug crime lawyers can help you understand your rights and explore all of your options.
Our Omaha drug crime lawyers for drug charges work as a team to serve clients throughout Nebraska and in federal courts in Council Bluffs, Des Moines, and Sioux City, Iowa.
Fighting To Protect Your Freedom & Your Future in Nebraska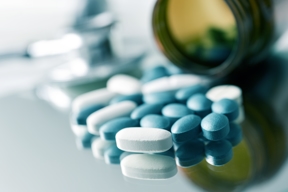 Your constitutional rights protect you from unreasonable searches and seizures by police. Many drug charges stem from traffic stops where an individual was pulled over and law enforcement found drugs either on a person or in the vehicle.
We will investigate whether the police had probable cause to stop your vehicle in the first place. If they did not, or if they did not have probable cause to search you or your vehicle, we may be able to get evidence suppressed or the charges against you dismissed. We have successfully accomplished this in many cases.
Our firm handles a broad range of felony and misdemeanor drug cases related to:
Regardless of whether your drug charge involves marijuana, methamphetamine, cocaine/crack, heroin or prescription drugs, we will provide you with a strong, intelligent defense that will thoroughly protect your rights and interests.
Contact Our Nebraska Drug Crime Lawyers
At McGoughLaw P.C. L.L.O., our clients benefit from the knowledge and experience of our entire legal team, not just a single drug crime attorney. We are eager to hear your story and help you navigate the criminal justice system.