Sex Crime Lawyers in Omaha
Face the Legal System with McGoughLaw P.C. L.L.O.:
(402) 614-8655
If you have been charged with a sex offense, you may be facing a substantial prison sentence and lifetime registration as a sex offender. In addition, there is perhaps no other type of crime that carries such significant social stigma. A conviction will cause severe damage to your reputation, your family relationships, and your future. Do not face the legal system alone.
Why Choose Us?
The Omaha sex crimes attorneys at McGoughLaw P.C. L.L.O. have more than 22 years of experience providing strong defense for clients who have been falsely accused and charged with sex-related offenses.
We understand the sensitive nature of these cases and work to resolve the charges as quickly as possible while protecting our clients' privacy and freedom.
Contact us before speaking with investigators or prosecutors. We can help you understand your rights and options in a confidential consultation.
We assist clients facing state and federal charges throughout Nebraska, as well as federal charges in the Iowa communities of Council Bluffs, Sioux City, and Des Moines.
Aggressively Defending the Rights of the Accused in Nebraska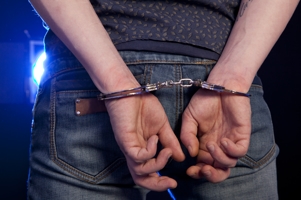 The attorneys of McGoughLaw P.C. L.L.O. will work as a team to review police reports, evaluate witness statements, and investigate every aspect of your case. We will examine whether the alleged victim is credible, whether the alleged act was consensual, and whether any physical evidence against you should be suppressed due to improper search and seizure.
If you believe your rights were violated during the process of arrest or police investigation, we will immediately take the proper steps to have your charges dismissed or reduced. If the charges cannot be dismissed and a favorable plea agreement cannot be reached, we will aggressively defend your rights at trial.
We defend against all misdemeanor and felony sex crime charges, including:
Sex Crime FAQ
Why am I being accused when I haven't done anything wrong?
There are many reasons why people make false allegations. It may be a confused child, a petty former partner, or someone trying to cover up his or her own wrongdoing. No matter the reason, we excel at exposing and undermining false allegations to protect our clients.
When you are facing charges of a sex crime, it can seem like no one is on your side. The state, the alleged victim, and even certain witnesses are all working against your best interests. We level the playing field by committing the experience and talent of our entire team to protecting you.
Will I have to register as a sex offender?
We understand that being marked as a Omaha sex offender is a frightening thought, so we do everything possible to help our clients avoid this consequence. The best way to minimize your risk of having to register is to work with an experienced defense law firm.
The arresting officer didn't read me my rights. Can the charges be dropped?
Despite what the movies say, having a case dismissed is not that simple. Often, the case will move forward. However, an experienced defense lawyer can help you raise similar issues and force the prosecution to prove its case fully under the law.
What is entrapment?
Entrapment occurs when a law enforcement officer induces a defendant to commit a crime he or she did not intend to commit before the interaction. However, entrapment is not a valid defense when the defendant intended to commit a crime and the officer simply provided a means to do so. Claims involving entrapment are sensitive and complex, requiring the skill of a knowledgeable attorney. We will help you explore the possibility of entrapment and all other available defenses to aggressively pursue your interests.
Hiring an attorney seems expensive. What guarantee do I get for my money?
No attorney can guarantee results. In addition to being unethical, it is simply impossible when so many factors go into determining the outcome of a case. Just as no doctor can promise that a procedure will be successful, no attorney can promise a certain outcome. However, working with an attorney you trust is an essential first step in securing a favorable result. We can guarantee that we will do everything possible within the bounds of the law to succeed on your behalf.
Discreet Representation from Successful Trial Lawyers
At McGoughLaw P.C. L.L.O., our clients benefit from the knowledge, experience, and perspective of our entire legal team. Our sex crimes attorneys in Omaha are ready to help you obtain a favorable resolution to your case.
Call us at (402) 614-8655 today to schedule your confidential consultation to discuss your case.