Sex Crime Attorneys in Omaha
Face the Legal System with McGoughLaw P.C. L.L.O.:
(402) 614-8655
If you have been charged with a sex offense, you may be facing a substantial prison sentence and lifetime registration as a sex offender. In addition, there is perhaps no other type of crime that carries such significant social stigma. A conviction will cause severe damage to your reputation, your family relationships, and your future. Do not face the legal system alone.
Why Choose Us?
The Omaha sex crimes attorneys at McGoughLaw P.C. L.L.O. have more than 22 years of experience providing strong defense for clients who have been falsely accused and charged with sex-related offenses.
We understand the sensitive nature of these cases and work to resolve the charges as quickly as possible while protecting our clients' privacy and freedom.
Contact us before speaking with investigators or prosecutors. We can help you understand your rights and options in a confidential consultation.
We assist clients facing state and federal charges throughout Nebraska, as well as federal charges in the Iowa communities of Council Bluffs, Sioux City, and Des Moines.
Aggressively Defending the Rights of the Accused in Nebraska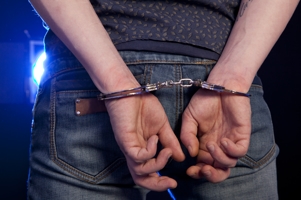 The attorneys of McGoughLaw P.C. L.L.O. will work as a team to review police reports, evaluate witness statements, and investigate every aspect of your case. We will examine whether the alleged victim is credible, whether the alleged act was consensual, and whether any physical evidence against you should be suppressed due to improper search and seizure.
If you believe your rights were violated during the process of arrest or police investigation, we will immediately take the proper steps to have your charges dismissed or reduced. If the charges cannot be dismissed and a favorable plea agreement cannot be reached, we will aggressively defend your rights at trial.
We defend against all misdemeanor and felony sex crime charges, including:
Solicitation/enticement of a minor
Possession of child pornography
Statutory rape
Prostitution
False allegations of sexual abuse
Failure to register as a sex offender
Manufacturing/distribution of child pornography
Discreet Representation from Successful Trial Lawyers
At McGoughLaw P.C. L.L.O., our clients benefit from the knowledge, experience, and perspective of our entire legal team. Our sex crimes attorneys in Omaha are ready to help you obtain a favorable resolution to your case.
Call us at (402) 614-8655 today to schedule your confidential consultation to discuss your case.